Our School's Mission Statement:
"Ooltewah Middle School provides an environment that cultivates a caring community of proactive citizens, productive life-long learners, and individuals who are challenged to grow in the pursuit of knowledge."
---
Ooltewah Middle School staff and students would like to thank the Ooltewah-Collegedale Lions Club for their donation of $500.00. The money donated will be used to buy books for our English/language arts classroom libraries.
The support afforded by this organization will help ensure a greater variety of books for students to choose from and allow teachers to establish book clubs.
Again, we appreciate the support of the Lions Club. Their service to our school and community is making an impact.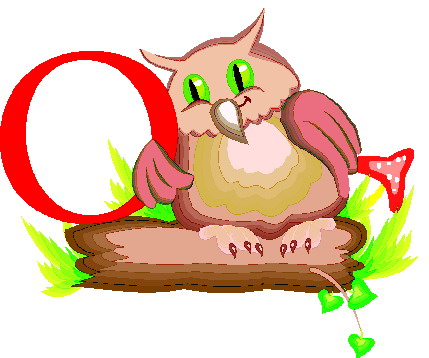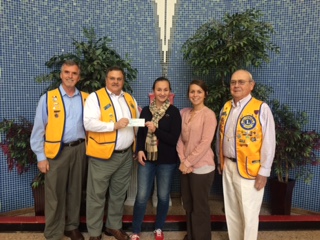 ---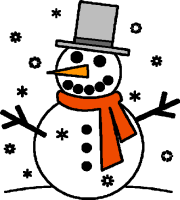 Mrs. Gossett's class will collecting the following items for Christmas presents for St. Jude:
Crayons
Markers
Colored Pencils
Paper
Coloring Books
Stickers
Large Ziploc bags
Students can also make a homemade Christmas card and drop it off to Mrs. Gossett's room.
All supplies and Christmas cards need to be dropped off on or before December 15. Mrs. Gossett's class will package up all items and send them to St. Jude to help brighten Christmas for children in the hospital.
If you have any questions please contact Mrs. Gossett.
---
January 15th at 9:00 Little Theater
Good Luck to Our OMS Spelling Bee Participants:
6th Grade
Jonathan Tran
Will Richard
Elizabeth Nelson
Rene Howard
Audrey Hanna
James O'Donnell
Antony Burlaka
Perla Martinez
Grace Cheung
Lucy Cleveland
Brandi Baza
Mattie Purcell
Lei Hanna
Toni Ragin
7th Grade
Chegrya Palacios
Hunter LeRoy
Lainey Wilson
Madai Alvayero
Katie Steger
Kennie Almanor
Emily Eyrich
Shaniya Thomas
Samuel Mossbeck
Alyssa Prather
8th Grade
Jack Travis
Trinity Lydon
Sarah O'Shea
Jimmy Horne
Dylan Evans
LeKendre Taylor
Sophia Burlaka
Cody Dockery
Kegan Lord
Alayna Baker
---
Principal's Advisory Committee will meet Thursday after school 12/3
---
Nominate your favorite teacher for the Golden Apple Award!
---
Volleyball Tryouts are December 16-18th
2:30-5:00pm
All paperwork is due by December 10th to Coach Finlay
---
OMS CHOIR CONCERT
December 15th
7:00pm
at OMS
A Bake Sale and Silent Auction fundraiser will be open for bidding at 6pm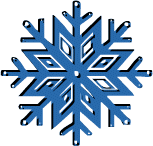 ---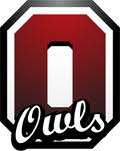 ---
STAR STUDENTS OF THE WEEK:
Trinitee Hyatt, Kennie Almonor, Addarius Lloyd, Will Richard, Athina Jurado, Brandi Baxa, Ariel Reid
---
School Breakfast/Lunch Menus:
http://www.hcde.org/?PN=Pages&SubP=Level1Page&L=2&DivisionID=14531&DepartmentID=15137&PageID=20930&ToggleSideNav=ShowAll
---
2014 Holly Ball sales and fundraising will take place
November 12th-December 3rd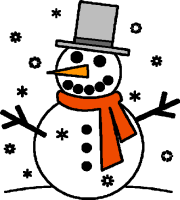 The Holly Ball Dance and Crowning Ceremony
is
December 5th 6:00-8:30
(tickets will go on sale December 1st for $7.00)

Dress Code for the Dance is as folllows:
BOYS
Boys can wear a suit and tie or dress pants and a dress shirt. Please make sure the pants fit properly so they will stay at waist level throughout the evening. Boys must wear closed toe shoes.
Girls
Girls must wear a dress or top that has straps. Clear straps would be fine. Girls must wear leggings underneath mini- skirts or mini-dresses and have the option of wearing dress slacks instead of a dress.
Boys and Girls
Flip flop shoes and shorts are not allowed for anyone. Also, students are not allowed to wear any item that has offensive language and/or pictures on it.
---
A big thank you to Commissioner Chester Bankston for providing new bleachers for our OMS Softball field. Mr. Bankston has shown a continual investment in the betterment of our local schools.
---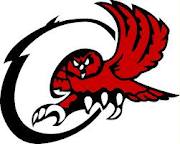 OMS Renaissance: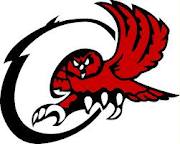 Red Level students will be able to dress down Mon-Thurs, Silver Level students can dress down every Wednesday, and White Level students will have 4 designated dress down days.
Rewards may change based on student conduct and behavior and privileges can be taken away by Administration and/or program coordinator.
Student levels will be posted in cafeteria and given to home room teachers. 6th grade students will become eligible in January based on Semester 1 grades.
Thank you to Karen Glenn, Gwen Gregory and the STARS program for the donation of the beautiful customized lanyards. We appreciate all of the support that the Students Taking a Right Stand program continues to provide OMS!
---
2014 OMS Girls Basketball Team
Maliyah Davis
Alyssa White
Yvette Gatica
Kierstin Wade
Jayla Talley
Caty Hughes
Alyssa Prather
Kate Bach
Alyssa Bailey
Lindsay Garner
Alexis Brock
Anna-Yazmin Iparraguirre-Garcia
Gracee Webb
Myeisha Garrett
Jaliyah Carpenter
Makaiya Daniels
---
Congratulations to the 2014 OMS Boys Basketball Team:
Daniel Anderson Tyler Bradford
Cahlib Edwards Hollis Edwards
Marcus Gladden Marshall Haynes
Alex Holloway Tarel MClurkin
Cameron Montgomery TJ Payne
Erion Pinkerton Sincere Quinn
Miller Raschke Will Richard
Tariq Roundtree Coby Taylor
LeKendre Taylor Bryceton Walker
Julien Walker Jaylun Watkins
---
2014 OMS Girls' Soccer Team
| | | |
| --- | --- | --- |
| First | Last | Grade |
| Adela | Abdula | 8 |
| Alayna | Baker | 8 |
| Anna | Boyd | 8 |
| Lizette | Canal | 8 |
| Arzorai | Espinoza | 8 |
| Anna | Farmer | 8 |
| Cora | Lancaster | 8 |
| Trinity | Lydon | 8 |
| Sarah | O'Shea | 8 |
| Emily | Purcell | 8 |
| Urvi | Shah | 8 |
| Madai | Alvayero | 7 |
| Emily | Brown | 7 |
| Naida | Xilo-Hernandez | 7 |
| Lucy | Cleveland | 6 |
| Abby | Mahoney | 6 |
| Perla | Martinez | 6 |
| Danielle | McCardell | 6 |
| Riley | Owen | 6 |
| Mattie | Purcell | 6 |
---
.