---
Progress Reports- December 6th
---
The Ooltewah Middle School Theatre Arts Department invites you to be a part of
"Dear Santa"
Friday, December 6, 2013 at 6:00 PM in the OMS Library
There are many well known villains on Santa's Naughty List this year. Come hear their letters written in an attempt to explain their behaviors and convince Santa they deserve a present this holiday season. The Joker, the Queen of Hearts, the Evil Step-Mother, the Big Bad Wolf, Finding Nemo's Darla, Slenderman, plus many others try desperately to reason their way onto the Nice List. We will also be treated to several of our own 6th graders who have a thing or 2 to explain.
Please email Mr. Cooper (cooper_christopher@hcde.org) to reserve your seats as space is limited.
Tickets are $5 at the door and will include deserts, coffee, and hot chocolate served by our characters.
---
HOLLY BALL TICKETS
WILL BE ON SALE
DECEMBER 9-13TH
DURING LUNCH
$8.00
---
INSTRUCTIONAL FOCUS OF THE WEEK:
Socratic seminar is an instructional strategy that increases critical thinking and communication skills. Students are required to use text-based evidence to support their reasoning, which is an expectation of the Common Core State Standards. This year, OMS students are participating in seminar throughout their classes. In the following video, a teacher explains the purpose of seminar, and you can see her students participate in a seminar. Ask your students about their thoughts on seminar and how it is being used in their classes.
https://www.schooltube.com/video/5221d4e2e3454d969e6f/
---
Congratulations to our amazing band and to the band members that competed in jr clinic this past weekend. OMS band members represented our school very well as they competed individually against band members of schools all over the east side of the state of Tennessee!! The following students made jr clinic all-star band this year:

7th grade flutes: Alayna Baker(1st chair), Sophia Burlaka (6th chair), Lily Tran (7th chair), Kegan Lord (9th chair),

8th/9th grade flutes: Milla Tran (blue band 4th chair), Maddie Waddell (red band 14th chair),

7th grade bass clarinet: Dawson Mullis (4th chair)

8th/9th grade clarinets: kaylee Meisheid (blue band 9th chair), Angela Livarchuk (blue band 19th chair),

7th grade saxophone: Zoe Newell (4th chair)

8th/9th grade trumpet: Justin Zhu (blue band 4th chair), Lexy Kilgore (blue band 13)

8th/9th grade trombone: Elliott Washington (red band 9th chair)

The following students made the alternate list for Jr clinic: Michelle Smith (1st alternate), Maddie Bradshaw (4th alternate), Hannah Blair (4th alternate), Trenton Hernandez (2nd alternate)

---
Dress Code for Holly Ball, December 13th:
Court Ceremony is 6:00 pm /Dance is 6:30-8:30
BOYS
Boys can wear a suit and tie or dress pants and a dress shirt. Please make sure the pants fit properly so they will stay at waist level throughout the evening. Boys must wear closed toe shoes.
Girls
Girls must wear a dress or top that has straps. Clear straps would be fine. Girls must wear leggings underneath mini- skirts or mini-dresses and have the option of wearing dress slacks instead of a dress.
Boys and Girls
Flip flop shoes and shorts are not allowed for anyone. Also, students are not allowed to wear any item that has offensive language and/or pictures on it.
---
The 8th Grade Voyagers Team has tutoring available:
Tuesday, Wednesday, and Thursday until 3:30 pm
Please contact Mrs. Mullins for details.
---
Thursday, December 19th will be a 1/2 day for students.
Dismissal will begin around 10:45 a.m. Car riders will need to be picked up promptly at dismissal. buses will run their normal routes at that time.
---
Monday, December 9th-7:00 PM Choir Concert
Tuesday, December 10th Band Concert at 7:00 PM
---
Renaissance News:
Congratulations to the 128: 7th and 8th graders recognized for their academic achievement during the second semester at OMS last year. Their hard work has not gone unnoticed. All grade levels will be eligible to earn recognition in the Renaissance Program in January for their first semester grades. We are so proud of our Owls!
---
Please like the OMS PTA Facebook page:
https://www.facebook.com/Ooltewahmiddlepta
---
Nominate your school faculty/staff for these three recognitions:
---
Second Quarter Exam Schedule
Monday, December 16th-English/Language Arts exams
Tuesday, December 17th-RA "A" and "B" exams, Math exam
Wednesday, December 18th-Social Studies and Science exams
Thursday, December 19th –last student day prior to winter break
---
OMS PTA officers
for the 2013-2014 school year:
President-Kristen Gans
Vice President-Dayna Minderman
Vice President-Emily Heilig
Secretary-Angela Washington
Treasurer-Tammy Smith
---
MEASURE YOUR CHILD'S READING LEVEL:
http://tncore.org/sites/www/Uploads/Family/Helping%20Your%20Children%20Learn%20to%20Read_An%20Overview%20of%20Lexile%20Measures.pdf
---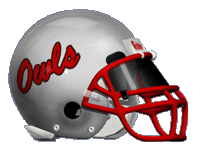 OMS FOOTBALL CONGRATULATIONS ON PERFECT SEASON!
---
Curriculum issues: Mrs. Easterly
Attendance issues: Mrs. Rogers
PowerSchool Parent Portal: Ms. Feiling
Discipline issues: All 6th grade students and 7th grade Trailblazer students: Mr. Johnson
All 8th grade students and 7th grade Mountain Climbers students: Mrs. Wages
Nurse/Medications: Nurse Lykes
Guidance Counselor: Ms. Feiling
Transportation issues: Please call 423-209-5680
Cross Country: Coach Alexander
Cheerleading: Coach J. Stephens
Dance Team: Ms. Jackson or Ms. Munro
Athletic Director: Mr. Rodney Johnson
Student Records- Maribeth Lawrence
---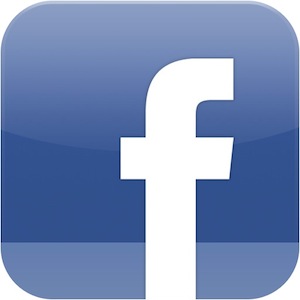 Visit our school Facebook page.