---
The last date that School Nutrition operations can receive checks for meal payment is Friday, May 2nd.
Thus, beginning May 5th, all payments for meals are to be cash or money order.
We would appreciate if you would include this in your announcements to parents. We will also be announcing this via Connect Ed.
---
OMS THEATER PRODUCTION: "LUNCH MONEY"
When: April 24, 2014 at 7:00 PM
Where: OMS Theater, admission is free
Description: LUNCH MONEY is an exploration of the growing bullying epidemic through improvisation, creative writing and performance. Created as a full realized original theatre piece in 2011, the Ensemble Theatre of Chattanooga found much success in bringing together middle school students, collegiate students and young adults with reviewing data, exploring the role of the victim and the bully and creating original monologues and scenes based on surveys and personal experiences. In 2013, ETC was awarded a Target Foundations grant to take this program into the school system. Woodmore Elementary was the chosen school and from that experience, ETC has partnered with the Hamilton County STARS initiative in bringing the same program to Ooltewah Middle School where we are building another original theatre piece based on the data, stories, and creative input from each school.
Who: Kenzie Almonor, Ryan Cain, Madison Hood, Bryce Lazenby, Addarius Lloyd, Swayva Luke, Zoe, Newell, Gabbie Pritchett, Cameron Osmun, Kaytlin Stratton, and Kaity Wilson
---
The next Random Acts of Kindness drawing will be Friday, April 25th
---
Band Events:
May 6 – Spring Band concert…..this is a change from our original May 13 date (we had to change the date due to sixth grade orientation nights).
---
Ooltewah Middle School
6th Grade Registration Night!
2014-2015 School Year
Monday, May 12th OR Tuesday, May 13th 2014
6:00- 7:30pm ~ OMS Gymnasium
Both evenings are open to those zoned for OMS and coming from any elementary school
http://oms.hcde.org/admin/First.asp
Parents & students:
Please plan to join us on either evening to pre-register for next year, take a tour (running every 15 min)
and have the opportunity to meet 6th grade teachers, staff and administrators! Information about 6th grade teams/scheduling, related arts courses, extracurricular activities, 2014-15 dress code, summer reading lists and MORE will be available! Spirit shirts will also be for sale at the OMS PTA table!
To successfully register a student, parents/legal guardians are required to provide a complete OMS registration packet along with all other required documentation (see OMS Registration Packet for requirement details). Complete packets will be collected and those students will be scheduled over the summer! Incomplete packets will not be accepted. If parents are missing requirements or unable to attend on either night, complete packets can be dropped off in our main office during school hours (7:15-2:15), after May 13th. The next chance for students/parents to receive a school tour will be at schedule pick-up (details below).
Schedule pick-up/supply drop-off (for pre-registered incoming 6th graders):
Sunday, August 3rd 2:00 – 5:00 pm
(tours available & another chance to meet teachers too!)
Questions? Please call Ooltewah Middle School @ 423.238.5732
Check your zone @http://www.hcde.org/%20(quick%20links%20->%20zoning)
We look forward to meeting our rising 6th grade students & parents!!!
---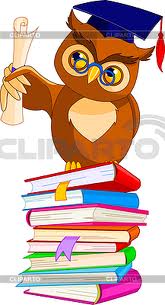 TCAP TESTING SCHEDULE:
· Tuesday, April 29 – Reading/Language Arts (Parts 1 & 2)
· Wednesday, April 30 – Mathematics (Parts 1 & 2)
· Thursday, May 1 – Science (Parts 1 & 2)
· Friday, May 2 – Social Studies (Parts 1 & 2)
· Monday and Tuesday, May 5 & 6 – completion of all Make-Ups
---
OMS would like to recognize the outstanding performance Lauren Rogers displayed on Friday at the Tennessee State Geography Bee. Only 100 students were selected for this competition from across the state. Lauren did very well only missing the final round by two questions. Please join us in congratulating Lauren on a job well done.
---
INSTRUCTIONAL FOCUS OF THE WEEK:
In continuing our focus on building grit and a growth mindset in our students, we would like to share the video below. In this TED Talks video, Angela Lee Duckworth shares the importance of building grit as a key to student success.
---
OHS LADY OWLS- SUMMER VOLLEYBALL AND BASKETBALL CAMPS FOR MIDDLE SCHOOLERS
JUNE 2-5TH $65.00
SIGN UP FORMS ARE IN OMS FRONT OFFICE
---
CONGRATULATIONS TO THE 2014 BASEBALL TEAM:
Andy Reed
Elijah Irwin
Bryce Mathews
Jonas Camp
Dakota Wilson
Daniel Anderson
Payton Keiser
Kody Dochery
Drew Carson
Arturo Knox
Colby Davis
Alex Holloway
Christian Holloway
Jacob Sanders
Jake Holcomb
Isaac Bailey
---
ARE YOU A GOOD ARTIST? ....WANT TO DESIGN GOOGLE'S LOGO?
CLICK THE LINK BELOW TO ENTER THE DOODLE FOR GOOGLE DESIGN CONTEST:
http://www.google.com/doodle4google/
---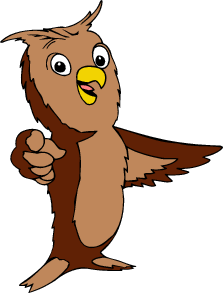 Did you sell at least 10 Owl cards?
OWLAPALOOZA CARNIVAL- MAY 9th 10:00-1:45 (5 cards sold earns a wristband for most activities)
All booth and inflatables require tokens (unless you earned a wristband)
All food requires tokens(for everyone), tokens are 50 cents each and
will be pre-sold in bags of $5, $10, and $20 at lunch (May 5th-8th)
Tokens will also be sold during Owlapalooza
*a few activities will require cash-photo booth and tiki icees
Knee length shorts may be worn by only those students who sold 2 or more Owl cards
---
HAMILTON COUNTY SPRING BREAK: APRIL 12th-20th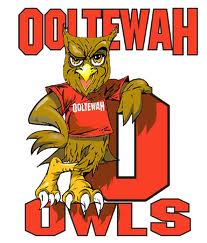 6th Grade Registration will be held
May 12th and May 13th 6:00-7:30 pm
---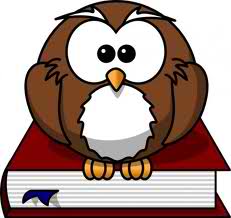 CONGRATULATIONS TO HADESSA O'NEAL
WINNER OF THE MIDDLE SCHOOL ZONE SPELLING BEE!
---
THE GRUNCH
Outcasts
RUBY GRUNCH – Caitlin Carder
MILEY – Audrey Lane
Academy Drama Team
HARPER – Larken Baker
JAYDEN – Mari Taylor
LESLIE – Alese Mays
CHRIS – Sophia Varnell
COLLENE – Gaby Kilgore
RACHEL – Hadessah O'Neal
ROBYN – Phoebe Steger
HOLLY – Riley Rogers
ALEX – Michelle Smith
JAMIE – Katy Lynn
ALLIE – Rorie Owens
ISADORA – Mary Ann McCorkle
Academy Staff
PRINCIPAL – Emily Purcell
MRS WOODS – Gaby Kilgore
Critics
NY TIMES (Mrs. Grunch) – Sophia Varnell
NY MAGAZINE – Alexis Roach
BACKSTAGE – Kristin Davis
NY POST – Deja Beckom
VARIETY – Callista Butner
BROADWAY – Victoria Padgette
Jr. Stars
PIP – Jennifer Jacinto
APPLE – Alivia Singleton
TOT – Michelle Smith
RIBBON – Victoria Padgette
FLOWER – Phoebe Steger
---
ATTENTION SCHOOL FEES STILL NEEDED!:
Parents, it is not too late to pay all or a portion of the yearly school fee.
The fee is $40.00 and should be turned in to your child's homeroom teacher. (cash or checks to OMS)
---
Congratulations to the OMS Geography Bee winners:

Lauren Rogers-1st place
Justin Zhu-2nd place
Cameron Osmun-3rd place
---
"Congratulations to the following "Junior Varsity" wrestlers for placing in the top four of the HCAC Wrestling Invitational Tournament at Red Bank this weekend: Joey Mauk placed 4th; Colby Taylor placed 3rd; and, Cody Smith and Colby Davis placed 2nd.
Also, congratulations to the following "Varsity" wrestlers for placing in the top four of this weekend's varsity tournament as well: Vince Huynh placed 4th; Conor Terry and Elijah Isaac placed 3rd; and William Means placed 2nd.
Congratulations to our Owls wrestlers!
---
---
OMS would like to thank the following businesses and organizations for their support:
Ooltewah Nursery, Sticky Fingers Hamilton Place, RAH Spirit, Edward Jones Financial, Children's Center of Chattanooga, Tri State Pools of Chattanooga, Tri State Pools of Cleveland, School Board Chairman Mike Evatt, Hamilton County Commissioner Chester Bankston, Discount Designer Shoes, Nails and Wax, First Choice Title Inc, Epikos Comics and Cards, Beef O Brady's, Frost Cutlery, and McKee Foods.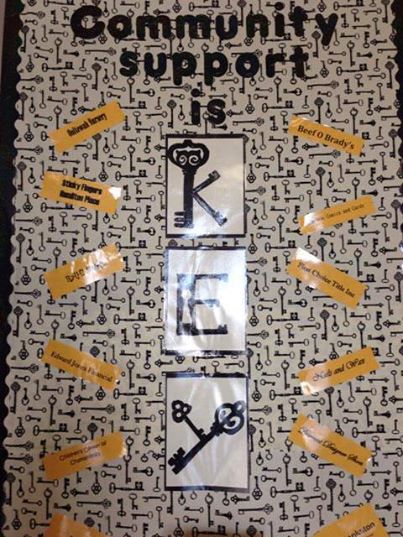 ---
OMS PTA Project: RAK (Random Acts of Kindness)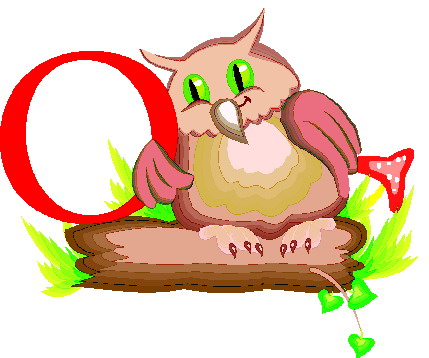 Students may be awarded through out the day for acts of kindness-
They will receive cards to redeem for prizes during lunch
---
The 8th Grade Voyagers Team has tutoring available:
Tuesday, Wednesday, and Thursday until 3:30 pm
Please contact Mrs. Mullins for details.
---
Please like the OMS PTA Facebook page:
https://www.facebook.com/Ooltewahmiddlepta
---
Nominate your school faculty/staff for these three recognitions:
---
OMS PTA officers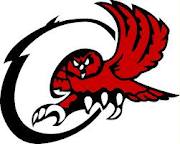 President-Kristen Gans
Vice President-Dayna Minderman
Secretary-Angela Washington
---
MEASURE YOUR CHILD'S READING LEVEL:
http://tncore.org/sites/www/Uploads/Family/Helping%20Your%20Children%20Learn%20to%20Read_An%20Overview%20of%20Lexile%20Measures.pdf
---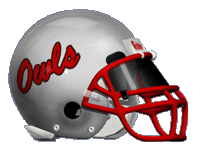 OMS FOOTBALL: CONGRATULATIONS ON PERFECT SEASON!
---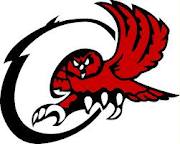 Curriculum issues: Mrs. Easterly
Attendance issues: Mrs. Rogers
PowerSchool Parent Portal: Ms. Feiling
Discipline issues: All 6th grade students and 7th grade Trailblazer students: Mr. Johnson
All 8th grade students and 7th grade Mountain Climbers students: Mrs. Wages
Nurse/Medications: Nurse Lykes
Guidance Counselor: Ms. Feiling
Transportation issues: Please call 423-209-5680
Cross Country: Coach Alexander
Cheerleading: Coach J. Stephens
Dance Team: Ms. Jackson or Ms. Munro
Athletic Director: Mr. Rodney Johnson
Student Records- Maribeth Lawrence
---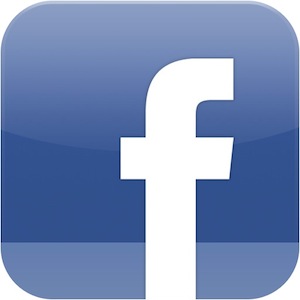 Visit our school Facebook page.