Our School's Mission Statement:
"Ooltewah Middle School provides an environment that cultivates a caring community of proactive citizens, productive life-long learners, and individuals who are challenged to grow in the pursuit of knowledge."
---
Nominate your favorite teacher for the Golden Apple Award!
---
STAR STUDENTS OF THE WEEK:
Anna Boyd, Lilly Tran, Vince Huynh, Jake Evans, Sam White, Salali Wilt, Josh Jackson, and Skyler Nunley
---
School Breakfast/Lunch Menus:
http://www.hcde.org/?PN=Pages&SubP=Level1Page&L=2&DivisionID=14531&DepartmentID=15137&PageID=20930&ToggleSideNav=ShowAll
---
Sweatshirts and fleece that were ordered through Mrs. Ormsby should be in around Nov. 14th.
---
A big thank you to Commissioner Chester Bankston for providing new bleachers for our OMS Softball field. Mr. Bankston has shown a continual investment in the betterment of our local schools.
---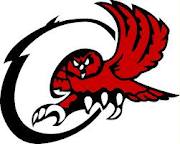 OMS Renaissance: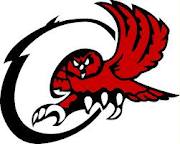 Red Level students will be able to dress down Mon-Thurs, Silver Level students can dress down every Wednesday, and White Level students will have 4 designated dress down days.
Rewards may change based on student conduct and behavior and privileges can be taken away by Administration and/or program coordinator.
Student levels will be posted in cafeteria and given to home room teachers. 6th grade students will become eligible in January based on Semester 1 grades.
Thank you to Karen Glenn, Gwen Gregory and the STARS program for the donation of the beautiful customized lanyards. We appreciate all of the support that the Students Taking a Right Stand program continues to provide OMS!
---
PROGRESS REPORTS FOR 2nd QUARTER WILL BE AVAILABLE IN POWERSCHOOL ON 10/31
---
A Message from the Band Director:
I wanted to invite you to our Veddy Skeddy Band Concert and Pep Rally at Imagination Station next Tuesday night (October 28). The supper will start at 5 p.m. and the concert will start with our cheerleaders and band playing/cheering some pep tunes! It is a fund raiser…..the band will be selling "skeddy plates" for $5. The skeddy plates will include a plate of home-made skeddy, home-made garlic bread, a drink of your choice and a Little Debbie for dessert. You do NOT have to purchase anything to come to the concert Tuesday night! This is a perfect place to bring your family, especially if you have little ones! Plan to have a picnic and play at Imagination Station and listen to some fun music! FREE FAMILY ENTERTAINMENT!
---
2014 OMS Girls Basketball Team
Maliyah Davis
Alyssa White
Yvette Gatica
Kierstin Wade
Jayla Talley
Caty Hughes
Alyssa Prather
Kate Bach
Alyssa Bailey
Lindsay Garner
Alexis Brock
Anna-Yazmin Iparraguirre-Garcia
Gracee Webb
Myeisha Garrett
Jaliyah Carpenter
Makaiya Daniels
---
Congratulations to the 2014 OMS Boys Basketball Team:
Daniel Anderson Tyler Bradford
Cahlib Edwards Hollis Edwards
Marcus Gladden Marshall Haynes
Alex Holloway Tarel MClurkin
Cameron Montgomery TJ Payne
Erion Pinkerton Sincere Quinn
Miller Raschke Will Richard
Tariq Roundtree Coby Taylor
LeKendre Taylor Bryceton Walker
Julien Walker Jaylun Watkins
---
2014 OMS Girls' Soccer Team
| | | |
| --- | --- | --- |
| First | Last | Grade |
| Adela | Abdula | 8 |
| Alayna | Baker | 8 |
| Anna | Boyd | 8 |
| Lizette | Canal | 8 |
| Arzorai | Espinoza | 8 |
| Anna | Farmer | 8 |
| Cora | Lancaster | 8 |
| Trinity | Lydon | 8 |
| Sarah | O'Shea | 8 |
| Emily | Purcell | 8 |
| Urvi | Shah | 8 |
| Madai | Alvayero | 7 |
| Emily | Brown | 7 |
| Naida | Xilo-Hernandez | 7 |
| Lucy | Cleveland | 6 |
| Abby | Mahoney | 6 |
| Perla | Martinez | 6 |
| Danielle | McCardell | 6 |
| Riley | Owen | 6 |
| Mattie | Purcell | 6 |
---
An Announcement from the Public Library
When you become a member of the Chattanooga Public Library system, you will be able to use the collections, resources and services throughout our system.
A library card allows you the opportunity to check out up to 100 items from our ever-expanding collection of books, CDs, DVD's, magazines and more. All circulating materials may be borrowed for 21 days, with the exception of DVD's and magazines, which may be checked out for 7 days.
Membership also gives you access to hundreds of electronic resources available online from home or school at www.chattlibrary.org. Whether you're interested in downloadable books, movies, music, live tutoring or full-text magazine articles, your public library offers many venues, including these:
• Brainfuse - live online help from expert tutors.
• TumbleBook Library - a collection of popular children's books presented as
Animated, talking picture stories.
• Mango Languages - learn a foreign language the fun and easy way
• Power Knowledge - offers research, report, and homework help on a variety of non-fiction topics.
• Treehouse - a library of step-by-step video courses and training exercises that provides a wide range of technology skills
• Core Concepts - interactive activities, timelines, and science experiments providing opportunities for hands-on STEM learning.
· National Geographic Kids - takes students on amazing adventures in science, nature, culture, archaeology, and space.
In addition to checking out materials, the library hosts hundreds of educational, informational and cultural programs each year. Whether it's Baby Bounce, Preschool Story time, KidsQuest or Makeanooga Tweens or SC Teens, there is something for all ages. Go to www.chattlibrary.org/events for more details.
When you receive a public library membership card it is your responsibility to take care of it. Your parent or guardian will be responsible for all fines and charges associated with it. Cardholders with outstanding fees over $5.00 will not be allowed to check out additional materials.
We hope you will consider becoming a member of Chattanooga Public Library and we look forward to seeing you soon!
---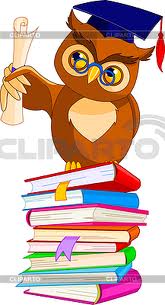 REMINDER: The deadline for Jr Beta Club State Convention pre-registration form and $25 Deposit is THIS FRIDAY, 10/24! Students interested in attending the convention must meet this deadline! ALL convention forms/info available on hcde.oms.org, under clubs, Beta!
Next Beta Club meeting this coming Wed 10/29, after school until 3:30, in the library.
Also- don't forget to support the Beta Club Convention fundraiser at school on Fridays in Oct by purchasing a $1 chocolate bar from any participating member!
For those selling: 50 more boxes arrived today! Turn in your signed form (available on school site/Beta) and pick up a box from Ms.Feiling. $30 per box sold will be applied to the sellers convention fees!!
---
Click on the link below if you need help
navigating the Parent Portal to view student grades, conduct and attendance:
http://pearsonschoolsystems.com/demos/powerschool/parents/
At OMS, Progress Reports are viewed online through the Parent Portal
Report Cards are sent home in paper form
The dates for both are as follows:
Progress Reports= 10/31, 11/21, 1/30, 2/20, 4/10. 5/1
Report Cards= 10/17, 1/9, 3/20, 5/22
---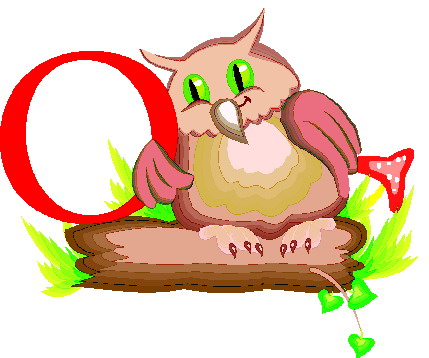 OMS PTA 2014-2015 Officers
President- Angela Washington
Vice President-Kelly Bruce-Hamlett
Secretary-Cheryl Beck
Treasurer-Adrienne Williams
---

Guidelines for Spirit Days and Dress Down Days
Spirit days:
Tuesdays only
Dress code pants only
Ooltewah Spirit shirts (no hoodies or sleeveless)
Dress Down Days:
Fridays only
Team teacher approval only (students will be notified by Thursday afternoon)
Jeans may be worn- (no holes, tears, or leggings)
Any shirt may be worn-(must have sleeves, no hood, must not be revealing)
Boots over jeans are allowed only on Dress Down days
*Ooltewah athletic team jackets are allowed on both Spirit and Dress Down days*
---
THE SCHOOL FEE IS $40.00
WHICH CAN BE PAID TO YOUR CHILD'S
HOMEROOM TEACHER DURING THE SCHOOL YEAR.
THE SCHOOL ACCEPTS CHECKS, CASH, OR MONEY ORDERS TO OMS, PLEASE PLACE YOU CHILD'S NAME ON THE MEMO LINE OR ON THE ENVELOPE EVERY TIME MONEY IS BEING SENT IN TO OMS.
---
THE PUZZLERS CLUB IS A BOARD GAME CLUB THAT ANYONE CAN JOIN!
Tuesdays at 6:45 am
JOIN THE GAMERS CLUB! A CARD AND STRATEGY GAME CLUB
Thursdays in the Library from 2:30-4:30 pm
---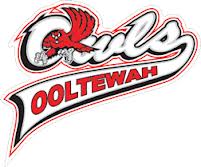 Congratulations to the Principal's Book Club –Group One
Daeja Beckom
Maddie Bradshaw
Mari Taylor
Justin Joseph
Victor Escobedo
Sarah O'Shea
---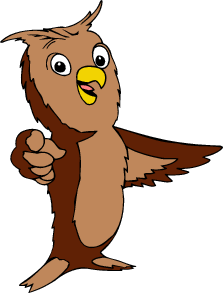 FCO- Fellowship of Christian Owls
meets each Tuesday at 6:45 am in room #108
anyone is welcome to attend!
---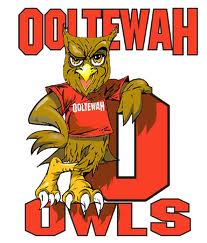 OMS SPIRIT NIGHT AT BEEF O' BRADY'S
OCTOBER 23rd 3:00-8:00!
Come out and support our fundraiser for athletics by eating at Beef's!
---
Principal's Advisory Committee 2014-2015
Representatives from teams are as follows:
Ebony Lister-Crusaders
Madelyn Purcell-Cracker Jacks
Will Richard-Night Owls
Anara Holland Holton-Talons
McKenzie Fugunt-Mountain Climbers
Riley Grove-Silverwings
Justin Joseph-Voyagers
---
Congratulations to our 2014-2015 Flag Crew:
Jacob Paige
Aidan Holder
Oliver Hoegh
---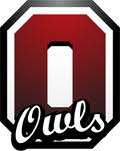 General School Information Guide-Who does What at OMS
Chrissy Easterly – Principal
Cindy Wages – Asst. Principal (8th grade and Mtn. Climbers) - EXED point person, transportation issues, discipline 8th grade/Mountain Climbers, lockers, student agendamates
Rodney Johnson – Asst. Principal (6th grade and Talons) - athletic director, athletic booster club, discipline 6th grade/Talons, safety-tornado-fire drills
Kyle Henegar – SRO – Criminal based matters, counseling, classrooms presentations, overall security
Maribeth Lawrence – Secretary - school sign, daily announcements, student withdrawals, student registration, student records
Joan Feiling – (student counseling 6th grade and Mtn. Climber students), -academic/social/personal support, 504s, Olweus/STARS, Jason Foundation (suicide prevention), homebound, testing coordinator, scheduling/schedule changes
Angie Mullins – (Academic Coach)
Tonya Rogers – (Clerical Assistant)
Anne Smith -(part-time clerical) attendance
Annie Ohlsson – (Bookkeeper)
Joy Wooden – (Librarian) and Book Fair
Jamie Stephens – (student counseling for 8th grade and Talon students), academic/social/personal support, Olweus/STARS, homebound, Prison Prevention, College and Career Exploration, scheduling/schedule changes,school website, Facebook
David Adels – Technology
Freida Parks – School Social Worker
Erica Hilliard - School Nurse
Ella Ivey – Social Studies Department Chair
Megan Oliver – Science Department Chair; Yearbook
Candace Womack -Lead Literacy Leader, Hospitality Chair
Jenna Ormsby- Lead Numeracy Leader; Renaissance/Rapid Rewards
---
Ooltewah Middle School staff asks that you keep the family of Debbie Gass in your thoughts and prayers.
Debbie will forever be a part of OMS.
http://www.heritagefh.com/obituaries/Debra-Gass/
Ooltewah Nursery, Sticky Fingers Hamilton Place, RAH Spirit, Edward Jones Financial, Children's Center of Chattanooga, Tri State Pools of Chattanooga, Tri State Pools of Cleveland, School Board Chairman Mike Evatt, Hamilton County Commissioner Chester Bankston, Discount Designer Shoes, Nails and Wax, First Choice Title Inc, Epikos Comics and Cards, Beef O Brady's, Frost Cutlery, and McKee Foods.