Our School's Mission Statement: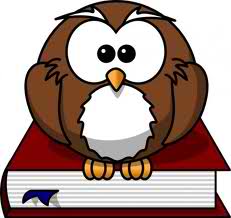 "Ooltewah Middle School provides an environment that cultivates a caring community of proactive citizens, productive life-long learners, and individuals who are challenged to grow in the pursuit of knowledge."
---
OMS Princial's Advisory Committee:
The Principal's Advisory Committee will meet Thursday, 9/18 in the front office conference room until 3:15
---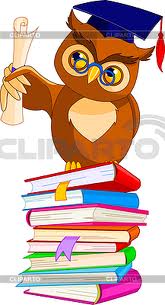 BETA CLUB:
7th and 8th grade students
eligible to join Ooltewah Middle School's chapter of The National Junior Beta
Club will receive invitations on Monday, 9/15! Those interested in membership
are required to complete and return the Induction Interest Form (on back of
invitation) along with one-time National Junior Division fee of $ 15 to
Ms. Feiling no later than September 24th (cash or check to OMS
Beta). If interested, please also mark your calendar for the upcoming
OMS Jr. Beta Induction Ceremony, for new members, on Tuesday, September
30th in the OMS Little Theater. Doors open/refreshments at 6:00 PM
and the ceremony scheduled to begin at 6:30pm. Inductees must be present and
ready to line up by 6:15). Please visit the Beta Club link on our school
website (oms.hcde.org- under Clubs & Organizations) for additional details
and information (i.e. club eligibility requirements, induction ceremony dress
code, upcoming events- and more), and contact Ms. Joan Feiling with any
questions
---
Click on the link below if you need help
navigating the Parent Portal to view student grades, conduct and attendance:
http://pearsonschoolsystems.com/demos/powerschool/parents/
At OMS, Progress Reports are viewed online through the Parent Portal
Report Cards are sent home in paper form
The dates for both are as follows:
Progress Reports= 9/19, 10/31, 11/21, 1/30, 2/20, 4/10. 5/1
Report Cards= 10/17, 1/9, 3/20, 5/22
---
Guidelines for Spirit Days and Dress Down Days
Spirit days:
Tuesdays only
Dress code pants only
Ooltewah Spirit shirts (no hoodies or sleeveless)
Dress Down Days:
Fridays only
Team teacher approval only (students will be notified by Thursday afternoon)
Jeans may be worn- (no holes, tears, or leggings)
Any shirt may be worn-(must have sleeves, no hood, must not be revealing)
Boots over jeans are allowed only on Dress Down days
*Ooltewah athletic team jackets are allowed on both Spirit and Dress Down days*
---
THE SCHOOL FEE IS $40.00 WHICH CAN BE PAID TO YOUR CHILD'S HOMEROOM TEACHER DURING THE BEGINNING OF THE SCHOOL YEAR.
THE SCHOOL ACCEPTS CHECKS, CASH, OR MONEY ORDERS TO OMS, PLEASE PLACE YOU CHILD'S NAME ON THE MEMO LINE OR ON THE ENVELOPE EVERY TIME MONEY IS BEING SENT IN TO OMS.
---
THE PUZZLERS CLUB IS A BOARD GAME CLUB THAT ANYONE CAN JOIN!
Tuesdays at 6:45 am
---
Congrtulations to the Principal's Book Club –Group One
Daeja Beckom
Maddie Bradshaw
Mari Taylor
Justin Joseph
Victor Escobedo
Sarah O'Shea
---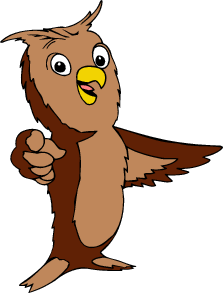 FCO- Fellowship of Christian Owls
meets each Tuesday at 6:45 am in room #108
anyone is welcome to attend!
---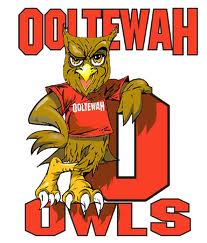 Football, Cheer, and Tennis will be taking group and individual pictures on September 25th after school
---
Principal's Advisory Committee 2014-2015
Representatives from teams are as follows:
Ebony Lister-Crusaders
Madelyn Purcell-Cracker Jacks
Will Richard-Night Owls
Anara Holland Holton-Talons
McKenzie Fugunt-Mountain Climbers
Riley Grove-Silverwings
Justin Joseph-Voyagers
---
Congratulations to our 2014-2015 Flag Crew:
Jacob Paige
Aidan Holder
Oliver Hoegh
---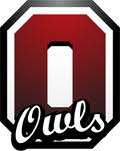 General School Information Guide-Who does What at OMS
Chrissy Easterly – Principal
Cindy Wages – Asst. Principal (8th grade and Mtn. Climbers) - EXED point person, transportation issues, discipline 8th grade/Mountain Climbers, lockers, student agendamates
Rodney Johnson – Asst. Principal (6th grade and Talons) - athletic director, athletic booster club, discipline 6th grade/Talons, safety-tornado-fire drills
Kyle Henegar – SRO – Criminal based matters, counseling, classrooms presentations, overall security
Maribeth Lawrence – Secretary - school sign, daily announcements, student withdrawals, student registration, student records
Joan Feiling – (student counseling 6th grade and Mtn. Climber students), -academic/social/personal support, 504s, Olweus/STARS, Jason Foundation (suicide prevention), homebound, testing coordinator, scheduling/schedule changes
Angie Mullins – (Academic Coach)
Tonya Rogers – (Clerical Assistant)
Anne Smith -(part-time clerical) attendance
Annie Ohlsson – (Bookkeeper)
Joy Wooden – (Librarian)
Jamie Stephens – (student counseling for 8th grade and Talon students), academic/social/personal support, Olweus/STARS, homebound, Prison Prevention, College and Career Exploration, scheduling/schedule changes,school website, Facebook
David Adels – technology
Freida Parks – School Social Worker
Erica Hilliard - School Nurse
Ella Ivey – Social Studies Department Chair
Megan Oliver – Science Department Chair; Yearbook
Candace Womack -Lead Literacy Leader
Jenna Ormsby- Lead Numeracy Leader; Renaissance/Rapid Rewards
---
Ooltewah Middle School staff asks that you keep the family of Debbie Gass in your thoughts and prayers.
Debbie will forever be a part of OMS.
http://www.heritagefh.com/obituaries/Debra-Gass/
---
SCHOOL MEAL PRICES ARE CHANGING-
TO SEE THE 2014-2015 MEAL PRICES
CLICK ON THE FORMS TAB FOR DETAILS
---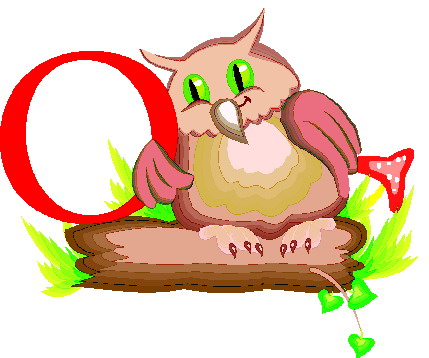 Congratulations to our new Fellowship of Christian Owls Officers
for the 2014-2015 school Year
President- Colby Taylor
Vice Presidents – Kaley Higginbotham VP of FCO Spirit
and Rebekah Bailey VP of FCO community service
Secretary- Abigail Byerly
---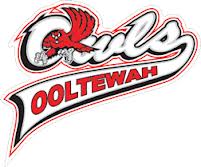 2014-15 OOLTEWAH CHORUS
7th Grade Chorus
1. Alvayero, Madai
2. Anague, Jacqueline
3. Atkins, Grace
4. Beazer, Savannah
5. Bailey, Rebekah
6. Barger, Ethan
7. Barker, Riley
8. Butner, Callista
9. Byerly, Abigail
10. Campbell, Tya
11. Carpenter, Mya
12. Davis, Colby
13. Eaves, McKinsey
14. Fugant, McKenzie
15. Edwards, Cahlib
16. Erazo, Isabella
17. Eyrich, Emily
18. Fitzgerald, VallaMarie
19. Greer, Samuel
20. Hicks, Ciara
21. Hood, Madison
22. Huynh, Katie
23. Huynh, Nikki
24. Isaac, Elizabeth
25. Kennebrew, Jalaya
26. Kennebrew, Janiya
27. King, Micah
28. Kitchen, Ashley
29. Knecht, Eric
30. Lattrell, Hannah
31. Lee, Grace
32. Mason, Timothy
33. Merritt, Bella
34. Moss, Mattie
35. Palacios, Chegrys
36. Prather, Alyssa
37. Reed, Allyson
38. Reeves, Madison
39. Reza, Valeria
40. Sanders, Keith
41. Shaylistsa, Julia
42. Stegar, Katie E.
43. Stegar, Phoebe
44. Strader, Sasha
45. Traveros, Emely
46. Thomas, Shaniya
47. Tosclair, Spencer
48. Tuckerman, Cate
49. Walker, Allyson
50. Ware, Emily
51. Wright, Micah
52. Verstrat, Chloe
8th Grade Chorus
1. Beckom, Daeja
2. Canal, Lizette Guadalupe
3. Clark, Yasmyn Anise
4. Crump, Siera Jordan
5. DaSilva, Milena W
6. Doty, Jordan
7. Espinoza, Arzorai
8. Ethridge, Leah Claire
9. Garrett, Myeisha Sanaei
10. Higginbotham, Kaley Hunter
11. Kent, Sydney E
12. Long, Shaneece Janae
13. Mays, Alese J
14. McCorkle, Mary Ann
15. Elizabeth N. Moss
16. Roach, Alexis Bailey
17. Shaylitsa, Alena K
18. Speed, Te'Nisia
19. Tate, Quinatsia
20. Taylor, Marianna Imani
21. Taylor, Shana DeShay
22. Walters, Shannon F
23. York, Olivia Shantel
24. Zou, Amy
25. Zou, Jackie
26. Armour, Kee'san Tanod
27. Blakemore, Nicholas
28. Edwards, Hollis C
29. Jackson, Timothy Nathaniel
30. Mitchell, Jacob Aaron
31. Moss, Hunter Marshawn
32. Payne, Terrence
33. Rock, Ju Dai Morgan
34. Tatrow, Samuel Luke
35. Watkins, Jaylun
36. Weber, Nicholas Daniel
---
CONGRATULATIONS TO HADESSA O'NEAL
WINNER OF THE 2013-2014 MIDDLE SCHOOL ZONE SPELLING BEE!
---
---
OMS would like to thank the following businesses and organizations for their support:
Ooltewah Nursery, Sticky Fingers Hamilton Place, RAH Spirit, Edward Jones Financial, Children's Center of Chattanooga, Tri State Pools of Chattanooga, Tri State Pools of Cleveland, School Board Chairman Mike Evatt, Hamilton County Commissioner Chester Bankston, Discount Designer Shoes, Nails and Wax, First Choice Title Inc, Epikos Comics and Cards, Beef O Brady's, Frost Cutlery, and McKee Foods.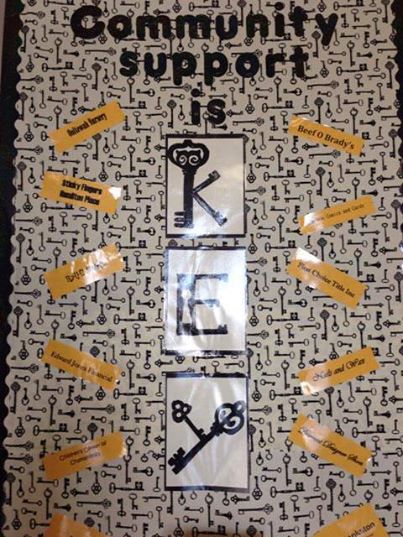 ---
OMS PTA Project: RAK (Random Acts of Kindness)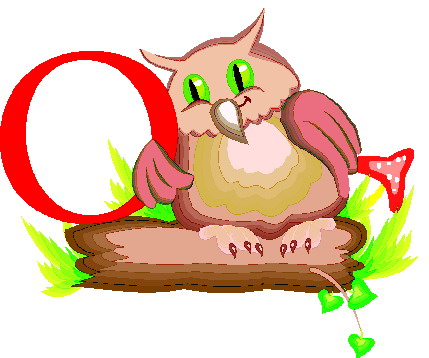 Students may be awarded through out the day for acts of kindness-
They will receive cards to redeem for prizes during lunch
---
Please like the OMS PTA Facebook page:
https://www.facebook.com/Ooltewahmiddlepta
---
Nominate your school faculty/staff for these three recognitions:
---
OMS PTA officers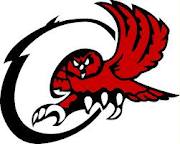 ---
MEASURE YOUR CHILD'S READING LEVEL:
http://tncore.org/sites/www/Uploads/Family/Helping%20Your%20Children%20Learn%20to%20Read_An%20Overview%20of%20Lexile%20Measures.pdf
---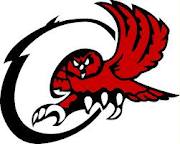 ---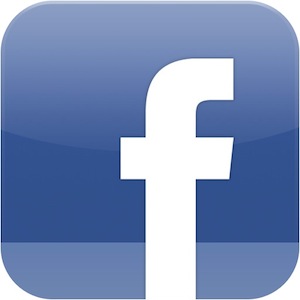 Visit our school Facebook page.